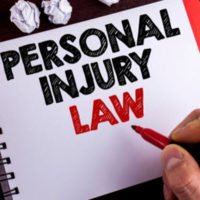 Personal injury cases are closely associated within the framework of actual bodily harm. But did you know that defamation of your character is also considered to be a personal injury case in Illinois? It makes sense since they share common elements.
Defamation lawyers in Illinois draw parallels between their similarities in proving a client's claims. A traditional personal injury case considers the damage, injury, and expenses in relation to your physical body. Defamation lawsuits review them in the context of injury to your character known as libel or slander.
Before filing a formal petition within the civil court system, familiarizing yourself with defamation claims may be beneficial. Understanding key points and proving your case are all worthy topics of exploration in this situation.
What Is the Difference Between Libel and Slander?
The main difference between libel and slander lies within the context it was communicated. Libel occurs when the statement was made in written form. Slander is when the statements were spoken.
If you hire a defamation lawyer in Illinois, he or she will be tasked with proving two elements. The first element to prove is that the statements made were false. The second element is that statements damaged your reputation and caused financial losses and irreparable harm.
Proving a Libel or Slander Case in Illinois
It is important to note that hurtful statements that are true do not count as defamation. However, valid claims are broken down into a few parts. During a case evaluation with a lawyer, he or she can analyze if it meets the minimum criteria of a defamation lawsuit. The claim should be able to assert and prove the following:
False statements were made about you by the defendant;
A third-party published or broadcasted the statement in a medium that was available for public viewing;
The person you are accusing of defamation should not have made the statement; and
The statement directly caused damage to your reputation.
Illinois offers a unique form of civil procedure that allows plaintiffs to claim what's called defamation per se. Some defamation cases are so damaging that a person's reputation is permanently scarred. The per se designation gives special attention to these claims.
Consider Hiring an Illinois Lawyer Before Time Runs Out
The statute of limitations on a defamation claim in Illinois is one year from the date it occurred. The window to file a lawsuit is much smaller than a traditional personal injury case, so it is important to act quickly. Talk to a licensed Illinois defamation lawyer may provide insight as to filing your case as well as potential strategies you can use to defend yourself.
At Harvey L. Walner & Associates, LTD, we are a diverse group of Chicago personal injury lawyers who are ready to take on your biggest challenges. If you believe you have a valid defamation claim, schedule a free, no-obligation consultation with one of our team members today.