Wrongful death is when someone dies or is killed due to the negligence or misconduct of another person. Since the injury victim is deceased, the surviving members of the victim's family may file a wrongful death lawsuit. Walner Law® attorneys handle wrongful death cases resulting from medical malpractice.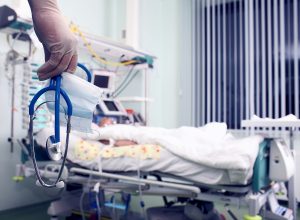 What is a Wrongful Death Lawsuit?
A wrongful death lawyer can assist you in filing a wrongful death claim which is a special kind of personal injury lawsuit made when someone dies due to another party's negligence or intentional act. When a wrongful death lawsuit is brought on there are compensatory damages, which are intended to make restitution for the amount of money lost. The term "damages" refers to the sum of money awarded by the court to compensate someone for their loss. To see what damages you may be entitled to, call our attorneys at (312) 313-2888.