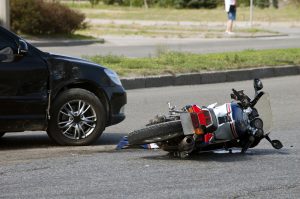 Statistics reveal that motorcycle drivers and passengers suffer serious injury in four out of five motorcycle accidents. Despite the stereotype, a majority of motorcycle crashes are not caused by speeding, drinking, or other illegal activity. The number one cause of a motorcycle accident is when the driver of a car, truck, SUV or semi-truck pulls out into an intersection or turns left into the motorcyclist's right of way.
Motorcycle accident Chicago Lawyer
Because of a motorcycle's small size compared to other vehicles on the road, many drivers of passenger cars and trucks fail to see bikers. Even if these drivers check their mirrors before turning or changing lanes, a motorcycle may be in the other vehicle's blind spot, resulting in an accident.
Personal attention from a Walner Law® team is our priority. We value our connections with our clients and know that our approach will benefit you as well as your motorcycle accident claim.