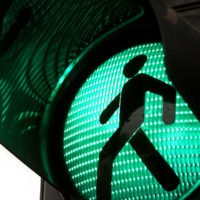 A woman was hit by a car while crossing the street in the Medical District near Rush Hospital earlier today. Around 9:40 a.m. a pedestrian was hit by a car while crossing the street at Harrison Street and Ashland Avenue near Rush University Medical Center in the Illinois Medical District. The victim, 20 years old, was taken to Stroger Hospital with a broken hip. The driver continued to go a short distance before finally stopping the car. The female driver was cited by police for hitting a pedestrian, failure to stop at the scene of an accident, and driving without insurance.
Pedestrian Accidents on the Rise in Chicago
According to the Centers for Disease Control and Prevention (CDC), more than 130,000 pedestrians were involved in accidents with vehicles across the country in 2017. Sadly, another 6,476 pedestrians were killed after being struck by cars, trucks, motorcycles, and other vehicles that same year. In 2017, Chicago reported that 49 pedestrians were fatally injured in accidents around the city, which was a staggering 33 percent higher than the previous year.
Injuries caused by vehicles in pedestrian accidents are often severe and life altering. Given the complete lack of protection a pedestrian has when struck by a vehicle, the trauma can be extreme while the driver of the vehicle can suffer minor or no injuries. The most common types of pedestrian injuries were head trauma, chest and abdomen injuries, and damage to the extremities including broken bones, lacerations, and amputated limbs.
The speed of the vehicle at the time of the pedestrian accident plays a large role in determining the extent of the injuries as well as the likelihood of death. At twenty miles per hour, the chance of a fatality to a pedestrian is only five percent, whereas at forty miles per hour the likelihood of a fatal accident for the pedestrian rockets up to 85 percent. If you or a loved one was involved in a pedestrian accident around Chicago, you need an experienced personal injury attorney who understands the seriousness of the injuries and will zealously advocate for your claims.
Compensation for pedestrian accidents can include payment for economic and noneconomic damages. Economic damages includes compensation for property loss, current and future medical bills, lost wages, and the loss of future income and benefits. Noneconomic damages include payment for pain and suffering, emotional distress, disfigurement, disability, and the loss of enjoyment of life. The clock is ticking on your claims for damages, so do not wait to contact a lawyer in the Chicago area about your case.
Call or Contact Our Office Today
If you or a family member has been hurt or killed in a pedestrian accident in Chicago, you need an experienced personal injury attorney handling your case. Call the office or contact us today at Harvey L. Walner & Associates in Chicago to schedule a free consultation of your pedestrian accident claims with one of our highly trained and experienced personal injury attorneys.