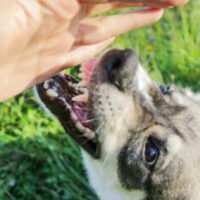 Many people consider their dog to be man's best friend, but not everyone feels that way. While many dogs are friendly and loving, some are aggressive and anxious around strangers. As a result, they can attack children and adults without warning, causing serious dog bite injuries.
Unfortunately, dog bite incidents are on the rise in Illinois, particularly in the Herrin area. September saw a huge influx in the number of cases. In one week, there were eight separate incidents. This has alarmed Herrin Animal Control officials, who say that pet owners need to be responsible and follow the laws. Many owners keep their dog off-leash, even though they must be leashed at all times while out in the public, according to local codes. Even supposedly friendly dogs should be leashed.
One woman from Williamson County was attacked by a dog while riding her bicycle. Through running and biking, the woman had encountered many dogs in her lifetime but immediately knew this dog was different. The dog was not wagging its tail and did not look happy. The dog came after her and bit the back of her left leg. This was the first time she had been bitten by a dog. What made matters worse was that the dog was not current on its shots.
The dog had to get quarantined as a result. The woman went to urgent care, where she got the medications she needed to heal and prevent infection.
When dog attacks happen in Herrin, the owner is given a copy of the local ordinance. They are also given a warning and sometimes even a citation. This depends on the frequency of the attacks. If a dog has attacked before, the owner is more likely to get a citation. Herrin Animal Control tries to work with owners before automatically citing them.
Common Dog Bite Injuries
Depending on how hard the dog bites and where on a person's body they bite, a dog attack can cause a wide range of injuries. Dogs tend to knock down victims and attack their upper body, such as their head, face and neck. A bite can cause nose, eye and ear injuries. A person can suffer broken bones and puncture wounds, which can cause long-lasting effects. A victim can also contract rabies from a sick dog. Scars can occur, causing emotional damage. A person may suffer humiliation and self-confidence issues, especially if the scars are visible. A dog bite victim can also suffer PTSD, anxiety, depression and other emotional damage from a dog attack.
Harvey L. Walner & Associates, LTD has been winning cases like these for over 50 years!
Attacks by dogs have led to severe injuries, including deep lacerations, broken bones, head trauma, scarring, disfigurement and even death. If you or a loved one has been injured by a dog, you need to obtain the compensation you need to heal and move forward.
This often cannot be done without aggressive legal representation. The Chicago dog bite lawyers at Harvey L. Walner & Associates, LTD can help you maximize your settlement from the insurance company. Let us fight for your rights. Schedule a free consultation today. Fill out the online request form or call (312) 313-2888.