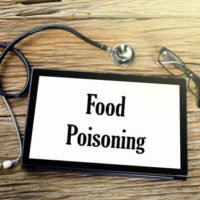 Spending the night out at a restaurant is a great way to unwind with loved ones and friends. However, the night can quickly change if you have been served contaminated food. Symptoms of food poisoning appear within 24 hours. They can become so severe that it can lead to a point of debilitation.
After spending time in the hospital and recovering at home, medical expenses alone are overwhelming enough without added injury. You may even be wondering if you can sue the restaurant for your medical bills and treatment.
The answer? Possibly.
The better question to ask is if you can prove that the restaurant is the source of your illness. That's what makes food poisoning cases so fascinating. The ability to prove your case is difficult. But not impossible. If you hire a licensed Illinois food poisoning lawyer, he or she is able to facilitate evidence gathering to prove your case.
Proving Food Poisoning Injury
You probably have a good idea as to where you ate the contaminated food. However, one of the main complexities involving food poisoning lawsuits is the difficulty in establishing the relevant facts of the case. While the timeline of events is easy to produce, there are a few more facts that you must prove:
The restaurant was the originating source of the contaminated food you ate;
The restaurant was negligent in their ability to provide food that was safe for human consumption;
The food you ate was the cause of your illness and injury; and
You incurred medical expenses and other financial losses as a result.
If you hire a personal injury lawyer, he or she will go through each of the preceding elements and find evidence to support that you have a valid claim against the restaurant. Here is where it gets tricky: determining that the contaminated food came from the restaurant is difficult. There are advanced strategies your attorney will use to get to the heart of the matter.
It is worth mentioning that it's easier to prove a claim when you have lab tests confirming your food poisoning and that there is a clear pattern of food poisoning claims against the restaurant. It's a measured progress of patience throughout your case. At this point, you may even be wondering if it is worth the bother.
Is It Worthwhile to File a Food Poisoning Lawsuit Against a Restaurant?
While it would be great to definitively say, 'yes' or 'no', you are the only person who can decide if it is worth the effort. Many people might agree that you shouldn't be stuck with medical bills if something wasn't your fault. The truth is meeting with an attorney for the first time about your case will tell you a lot about whether you should make the decision to forge ahead with a formal claim.
If you are considering taking legal action against a restaurant, consider speaking with one of our Chicago personal injury attorneys at Harvey L. Walner & Associates, LTD. We offer a free, no obligation consultation to injured people. You will have an opportunity to discuss your case and receive feedback from attorneys with years of insight.