What is wrongful death?
Wrongful death is caused by another person or company's wrongful act or omission. This can include deaths caused by accidents, medical malpractice, or intentional acts. If someone you love has died due to someone else's negligence, you may be able to file a wrongful death lawsuit. The negligent party may be liable for the victim's medical expenses, funeral expenses, burial expenses, lost income, and pain and suffering.
The death of a loved one is an incredibly difficult experience. When that death results from someone else's negligence, it can be even harder to cope. At Walner Law®, we empathize with the pain that you are going through, and we are here to help. We work with victims' children, surviving spouses, beneficiaries, or dependents to pursue legal action to hold others responsible for the untimely passing of your loved one. No amount of money can bring that person back, but recovering compensation can ease your financial burdens so your family can grieve in peace. We have the experience and resources to help you get the justice you deserve.
If you have lost a loved one due to the negligence of another person or entity, you may be entitled to compensation. Contact our wrongful death lawyers today for a free, no-obligation consultation to discuss your case. We will be able to advise you of your rights and help you file a wrongful death lawsuit.
What can an experienced wrongful death attorney do for you?
If you have lost a loved one in an accident that you believe was caused by the negligence or intentional act of another, you may be considering filing a wrongful death lawsuit. This is a serious decision, and it's essential to understand what an experienced wrongful death attorney can do for you.
An experienced attorney from Walner Law® can help you understand your legal rights and options. We can explain the process of filing a wrongful death lawsuit and what to expect throughout the case. We can also provide guidance on the best way to proceed with your case. If you decide to file a lawsuit, our attorneys will represent you in court, and we will fight for the compensation you deserve. Our attorneys will work to hold the responsible negligent party accountable for their actions.
If you have lost a loved one, please do not hesitate to contact our law firm's wrongful death attorneys. We can help you get the answers you need and the justice you deserve.
What are the common causes of wrongful death?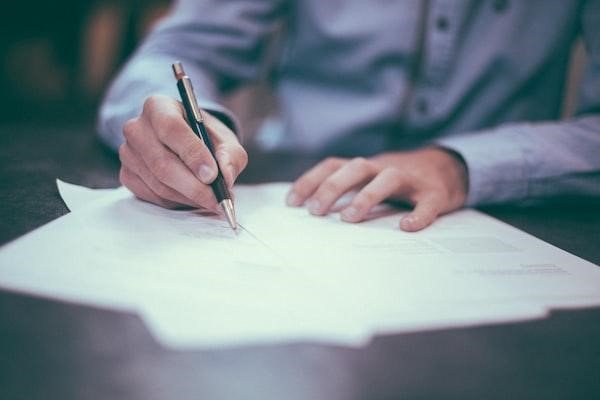 Motor vehicle accidents: Motor vehicle accidents are a leading cause of death in the United States. More than 30,000 people die each year in motor vehicle accidents, and millions are injured. These include fatal injuries such as car accidents, truck accidents, motorcycle accidents, and four-wheeler accidents resulting from another driver's negligence.
Defective products: As a consumer, you must be aware of your product's potential risks. This is especially true for products that can be potentially hazardous, such as defective motor vehicle parts, faulty household items, and children's toys. If a defective product injures you, it's essential to know your rights. You may be able to file a product liability lawsuit against the manufacturer of the product. A product liability lawsuit can help you recover damages for your injuries, including medical expenses, lost wages, and pain and suffering.
Pool accidents: Pool accidents can be highly deadly. According to the Centers for Disease Control and Prevention, more than 4,000 people die each year in the United States as a result of pool accidents. These include drowning deaths or fatal slip & fall accidents that often result from improper supervision or a lack of warning signs. If you are injured in a pool accident, it's vital to seek medical attention right away. Contact our experienced team of personal injury attorneys to discuss your legal options.
Workplace accidents: Workplace accidents and wrongful death can occur on the job from things like cancer by toxic exposure or a tragic event, such as a fatal accident at a construction site. However, in other cases, the worker may suffer serious injuries that lead to death days, weeks, or even months later. When a worker is killed on the job, their loved ones may be able to file a wrongful death claim. This type of claim can help the family recover financial damages for medical expenses, funeral costs, and other damages that resulted from the accident.
Bicycle accidents: Bicycle accidents can happen for a variety of reasons. Some of the most common reasons are drivers failing to yield or share the road with cyclists. When drivers do not share the road, they can end up driving into the path of a cyclist, which can cause a fatal accident.
Nursing home abuse: It's a heartbreaking reality that many elderly residents in nursing homes are neglected or abused, often with fatal consequences. Nursing home abuse can take many forms, from physical abuse and neglect to sexual abuse and financial exploitation. It can involve caregivers, other residents, or even family members. If you suspect a loved one is being abused or neglected in a nursing home, taking action is crucial. Don't hesitate to contact our personal injury law firm today to discuss your legal options.
Medical malpractice: Wrongful death claims can be brought against a variety of defendants, including hospitals, doctors, nurses, pharmaceutical companies, and medical device manufacturers. To be successful, these claims require the help of a skilled personal injury attorney who understands the complexities of medical malpractice litigation. The experienced attorneys at our firm understand the complex nature of medical malpractice cases and are ready to help you fight for the justice you deserve.
Why choose Walner Law® wrongful death attorneys?
If you or a loved one has been injured in an accident due to someone else's negligence, you need an experienced personal injury lawyer on your side. At Walner Law®, we have the knowledge and resources to help you get the compensation you deserve. We understand that being injured can be a traumatic experience, both physically and emotionally. That's why we're committed to fighting for your rights and ensuring that you receive the best possible outcome in your case. If you are considering filing a wrongful death lawsuit, speak with our experienced attorneys. We will work tirelessly to ensure you receive the compensation you need and deserve.
Contact our unrivaled team of Chicago wrongful death lawyers at Walner Law® at (872) 814-7347 to schedule your free consultation today.