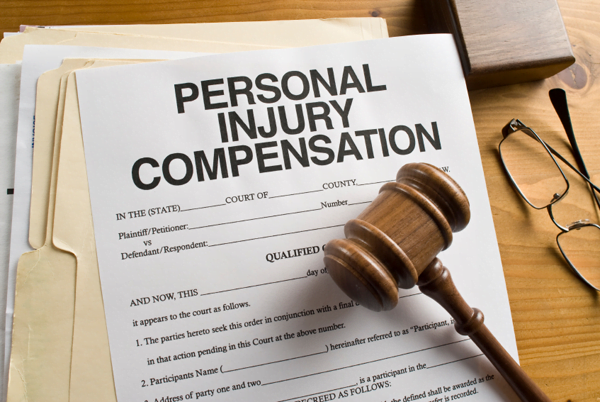 You've filed an injury claim with an insurance company. Now what? The most important thing to know is that the insurer wants to get all of the necessary facts before it agrees to settle your claim, and it wants to resolve your case in the cheapest way possible. That is how insurance carriers make money.
If you feel negotiations are not going as you'd hoped, you may want to consult an attorney. A personal injury attorney should be consulted when you are seeking future damages, there is a question about who is at fault, or if you are demanding compensation for serious injuries beyond a few thousands dollars. This is because an insurance adjuster is unlikely to take an unrepresented claimant seriously, let alone offer a fair settlement.
Have A Settlement Amount In Mind
Before you speak to an adjuster about your demand, decide on a minimum settlement figure that you would accept. Do not reveal this information to the adjuster, by having this number in mind- you won't make a snap decision if an adjuster makes you a take it or leave it offer on the phone. However, you don't have to commit to the figure you originally set in your mind. If an adjuster points out some facts you had not considered but which clearly make your claim weaker, you may need to consider the possibility of lowering your minimum figure.
Do Not Jump At A First Offer
As we mentioned earlier, it is standard practice for insurance adjusters to begin negotiations by first offering a very low settlement amount, or even denying liability altogether. With this tactic, the adjuster is trying to find out whether you understand what your claim is worth and to see if you are willing to wait to get the money you deserve or if you will take any amount.
When the offer is made, your response should depend on whether it is a reasonable offer but too low or whether it is so low because that it is one of their tactics. If the offer is reasonable, you can immediately make a counteroffer that is a little bit lower than your original demand. However if the offer is too low, ask the adjuster why. Make sure to take notes during this part of the conversation. Then write a brief letter responding to each of the factors the adjuster mentioned. You do not need to go over all the facts again, just emphasize the strongest points in your favor.
Next, the insurance adjuster will look at the facts and think about the value of the case. The value of a personal injury claim is based on liability and damages. Your injuries and financial losses (damages) and a connection of fault for your losses to the defendant ( liability) are used to calculate a settlement amount. The insurance adjuster will debate what the plaintiff's chances are of winning at trial. They will also look at how badly you were injured and what damages a jury is likely to award at trial. Another aspect is that the adjuster will consider facts and circumstances that are likely to sway a jury emotionally.
Get The Settlement In Writing
Finally, when you and the adjuster have finally agreed on a number, immediately confirm the agreement in a letter to the adjuster.
If you were in an accident and have any questions about what the insurance adjuster is doing in regards to your case or if you are having any problems trying to settle the case, contact one of our experienced attorneys.