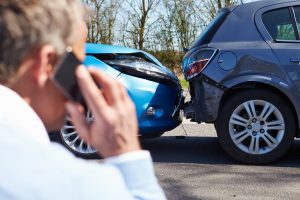 If you've been injured in an auto accident, a lawyer from Walner Law® firm can help you get a fair settlement.
If you've been injured in a car accident, don't try to handle things with the insurance companies by yourself. Their job is to make sure you get as little as possible for your vehicle and any injuries sustained from the accident. You can fight on your own, but it's highly likely you'll undervalue your claim compared to what our lawyers can achieve for you. While you have a legal right to settle your own case, keep in mind that an insurance company will want to pay as little as possible.
Our Chicago car accident lawyers can help you in many ways to get a fair settlement for your case. There are many personal injury attorneys in Chicago but there's only one Harvey Walner Law® Firm. Over the past 75 years, our team of lawyers has offered professional legal representation to those involved in personal injury, auto and other types of accidents. We fight for justice on behalf of our clients and their families. If you or someone you know has been injured in a car accident our lawyers can help you protect your rights. Please call or text (312) 313-2888.