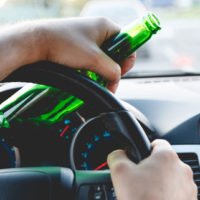 A Chicago man was charged with driving under the influence (DUI) and reckless homicide after causing a car accident that killed a woman earlier this month in Oak Park. Kendall Harrison, 25, from Humboldt Park, was driving an SUV on March 10 around 10:30 p.m. when he ran the red light at the intersection of Ridgeland Avenue and South Boulevard in Oak Park. According to the police, his SUV slammed into the car driven by the victim Joy Tyus, 28, and her passenger. Tyus and her passenger were rushed to Loyola University Medical Center in Maywood.
Tyus was pronounced dead at the hospital at 11:00 p.m. that evening, with her cause of death reported by the medical examiner's office as multiple blunt force trauma from the accident. Her passenger is still listed in critical condition. Harrison was arrested for reckless homicide and two counts of aggravated driving under the influence. His bail was set at $800,000 and his next court date is schedule for March 25.
Car Accidents Driving Under the Influence
Car accidents involving drivers under the influence of alcohol or drugs can be particularly devastating to the victims. Drivers under the influence have impaired thinking, reasoning, muscle coordination, and reflexes to stay out of accidents that sober drivers could easily avoid. Approximately one-third of all traffic accidents in the United States are caused by driving under the influence of alcohol or drugs. In 2017, 10,874 people were killed in drunk driving accidents, and more than 10,000 people have died in accidents caused by driving under the influence every year since 2006.
In addition, a drunk driver's lack of reflexes and reaction time means that the force and impact of a drunk driving accident is often far more serious than a typical car accident. Sober drivers often have the opportunity to hit the brakes or turn to try and avoid direct contact with the other vehicle, whereas drunk drivers lack that capacity. As a result, the injuries inflicted on the victims in the other vehicle are often far more severe.
Compensation for Accidents Caused by Drunk Drivers
Victims injured in car accidents caused by drunk drivers have claims for both economic and noneconomic damages caused by the crash. Economic damages include payment for present and future medical expenses, property damage, lost wages, and the loss of future income and benefits. Noneconomic damages include compensation for pain and suffering, emotional distress, disfigurement, disability, and the loss of enjoyment of life. In the worst cases of drunk driving, where the accident causes the loss of life, the family of the victim can also seek additional compensation for wrongful death. This includes payment for funeral and burial expenses, final medical bills, and the loss the love, security, and companionship of their loved one.
Talk To Our Office Today
If you have been injured in a car accident caused by a drunk driver, call or contact Harvey L. Walner & Associates today to speak with one of our Chicago car accidents attorneys about your claims.