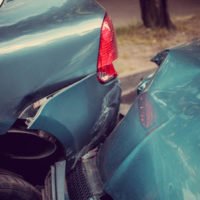 Several people were injured and a man was arrested after a multi-vehicle car accident in the West Englewood neighborhood late last month. On January 20th, a 28 year old man crashed his vehicle into several cars at the intersection of 63rd and Ashland around 7:00 p.m. The police reported that at least two people were taken to the hospital for their injuries, but their conditions are unknown at this time. After the crash, the driver of the vehicle who caused the accident ran and fled the scene, but he was later apprehended by the Chicago police. He was taken to Stroger Hospital, where he was treated for minor injuries.
Multi-vehicle Car Accidents and Liability
Although most car accidents involve only two vehicles, some crashes involve multiple vehicles on the road. This can significantly complicate the determination of liability and who exactly is at fault for the accident. Different drivers may have different recollections of the accident and attribute blame to different people involved. Drivers may also contest the types and severity of the injuries sustained by other victims after the accident, further complicating matters of settlement and the determination of liability for damages caused by the crash. If you are involved in an accident like this, it is critical that you seek the representation of an experienced personal injury attorney.
Typically, in a multi-vehicle car accident, police at the scene will collect witness statements and take photos of the accident to try and determine, based on the position of the vehicles, who is at fault for the crash. Usually, a multi-vehicle accident is caused by one car setting off a chain reaction of crashes, but sometimes two or more cars can be found at fault for the accident. Damage to vehicles involved in multi-car accidents and the injuries sustained by the drivers and passengers is usually more severe than a solo or two car crash. This is because of the force of vehicles often striking a car multiple times from multiple angles. A driver found at fault, even partially at fault, for a multi-vehicle crash can be sued by the other victims for the injuries sustained in the crash.
Attorneys for each driver will also do their own investigation into the accident to try and assess fault to other drivers involved and maximize their client's compensation. Insurers will also be looking for any reason to deny coverage or mitigate the damages so that they pay as little as possible for the injuries caused by the accident. If you are involved in a multi-car accident, this is why you need an experienced personal injury attorney by your side to help you navigate liability in this type of claim.
Talk to a Personal Injury Attorney Now
If you have been injured in a multi-car accident, you need an experienced attorney zealously advocating for your interests and fighting for the compensation you deserve. To speak with a skilled Chicago car accident attorney, call or contact the office of Harvey L. Walner today to schedule a free consultation of your claims.