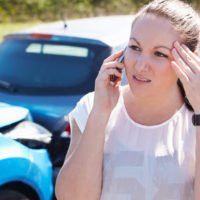 Being involved in a car accident is a stressful and scary experience. It can be difficult to know what to do and what not to do in the aftermath of an accident. What you do immediately after a car accident in Illinois can mean the difference between collecting compensation for your claim or receiving nothing for your injuries. At the office of Walner Law, we have zealously represented many clients suffering injuries from car accidents throughout Chicago and know exactly what you should and should not do to protect your claims.
What To Do After an Accident
The first thing you should do after a car accident is to get help. Even if you believe that injuries are minor and damage minimal, you should still contact law enforcement for assistance. If the injuries are more serious, dial 911 for immediate medical attention. If possible, try to document the scene of the accident. Take photos, videos, and collect witness contact information to obtain their statements later. In addition, get the contact and insurance information of any other drivers involved in the accident.
The police will fill out their own accident report which can be very helpful when building a case for compensation. If possible, get the name and badge number of the police officer filling out the report along with the report number itself. You should be able to get a copy of the report within a day or two of the accident.
Most importantly, seek medical treatment after the accident. Seeing a doctor immediately after a car accident in Chicago helps in a number of ways. First, a doctor can check to see that you are not more seriously hurt than you realize. Some internal injuries are not recognizable right after an accident but require immediate medical treatment. Seeking medical help right after an accident could save your life. In addition, seeing a doctor right after a car accident creates contemporaneous documentation about the extent of your injuries. This can be one of the most important pieces of evidence when negotiating a settlement for your claims.
What Not To Do After an Accident
The most important thing you can avoid after a car accident is overreacting at the scene. Do not assign blame or fault to anyone at the crash site and cooperate with the police. Answer any questions they ask succinctly and honestly. In addition, do not forget to file a written report in addition to the police traffic accident report. You are required to provide a written report for any accident that involves more than $1,500 in damages within ten days of the accident with the Illinois Department of Transportation.
Do not speak with an insurance company after a car accident without your attorney present. Do not sign any documents or make any statements about the accident to insurers. They are trying to find any way to dismiss or mitigate your claims for compensation. Let your attorney handle it. In addition, do not talk to any non-family members about the accident. These conversations are not protected and could be used as evidence against you.
Talk to a Personal Injury Attorney
If you have questions about a car accident claim, contact the office of Walner Law in Chicago today to schedule a free consultation of your case.