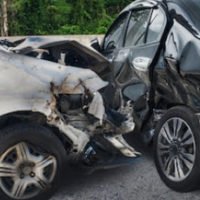 Six people were injured in a five vehicle car accident in the South Loop on Sunday evening. According to the police, around 4:40 p.m. the driver of a car traveling north on the 500 block of South State Street was unable to brake his car due to mechanical problems. That car struck another car that two people, both ages nineteen years old, were about to enter. This caused a chain reaction of car crashes, which included five cars, and one vehicle also crashed into a bus shelter. Two teenagers waiting inside the bus shelter were also injured. A total of six people were transported to various local hospitals, including Stroger and Northwestern Memorial Hospitals, with non-life threatening injuries that ranged in age from eighteen to eighty years old. The driver of the first car that failed to brake due to mechanical problems was cited for a failure to reduce speed.
Determining Accident Liability with Mechanical Failure
In some situations, car accidents are not caused by the immediate act of a driver, such as speeding or failing to signal before a turn. Some accidents are caused by a mechanical failure in the vehicle, and when this happens it creates additional complexity as to who is liable for the injuries caused by the accident. There are many types of mechanical failures that can cause or exacerbate the injuries of a car accident, including mechanical failures with airbags, seatbelts, engines, lights, brakes, electrical wiring, and more. Who is at fault for car accidents caused by mechanical failure is usually determined by whether the driver knew about the issue prior to the accident.
If a driver that causes an accident knows about an underlying mechanical problem with their vehicle but made no attempt to fix it prior to the crash, they are typically held liable for the damages caused by the accident. Being unable to afford the repairs or refusing to address the issue is not a defense to liability for an accident. If the driver took their vehicle to a mechanic that either overlooked the issue or failed to fix it completely, the mechanic may be partially or fully to blame for the injuries. This includes accidental overlooked repairs, negligence, or incorrect repairs to fix the vehicle's mechanical failures.
If the mechanical failure is caused by a manufacturing defect, the vehicle manufacturer may be held liable for the damages caused by a car accident. This is especially the case if the manufacturer had knowledge of a defect and failed to issue a recall, but the manufacturer can also be held liable for accident injuries even if it had no prior knowledge of a defect in its vehicles.
Call or Contact Us Today
If you have been involved in a car accident in the Chicago area due to a mechanical failure in a vehicle, you may have a claim for damages. Call the office or contact us at Harvey L. Walner & Associates to schedule a free consultation with one of our experienced car accident attorneys today.