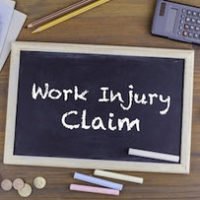 Workers' compensation is insurance that provides medical and wage benefits to employees injured on the job in the scope of their employment in exchange for relinquishing the right to sue their employer for damages. The vast majority of employees in the state of Illinois are covered by workers' compensation coverage, so it is critical that you have a basic understanding of the Illinois workers' compensation system to protect your rights if you are ever hurt on the job. In Chicago, the law office of Harvey L. Walner & Associates has helped countless clients manage their workers' compensation claims after being injured in the course of their employment. Call or contact the office today to learn more about your legal options.
Illinois Workers' Compensation Law
If you are hurt on the job, you should seek medical treatment as soon as possible. Afterwards, you need to file a report with your employer notifying them of the accident. Under Illinois law, an employee has 45 days from the date of the accident to file this report, but typically the sooner the report is made, the better. The law also protects employees when making workers' compensation claims, and bars employers from firing or harassing an employee for doing so.
The statute of limitations for filing a lawsuit for workers' compensation with the Illinois Workers' Compensation Commission is three years from the date of the accident; however, there are some exceptions to this rule. For example, workers' compensation cases involving exposure to asbestos have a 25 year statute of limitations because exposure to this dangerous substance often takes years to metastasize into illness or injury for the employee.
Benefits Provided by Workers' Compensation
A workers' compensation claim provides both medical and wage replacement benefits to employees hurt on the job. Medical benefits include covering the cost of all relevant and necessary medical care related to the injury, including payment for mileage to and from treatment and specialists, if needed. Wage replacement includes temporary partial, temporary total, permanent partial, and permanent total disability benefits for the injured worker. Benefits are calculated based on the average weekly wage of the employee and pay two-thirds of the average weekly wage while out on disability, and depending on the permanence and severity of the injuries may continue to pay benefits even after an employee has reached maximum medical improvement.
In the most serious cases of workplace injury, where an employee loses their life, workers' compensation also provides death benefits to the family members of the deceased. This includes costs for final medical expenses, funeral and burial costs, and additional monetary benefits to the family of the deceased.
Talk To Our Office Today
If you have been hurt on the job the clock is ticking on your workers' compensation claim. Call the office or contact us now to schedule a free appointment with one of our knowledgeable Chicago workers' compensation attorneys to discuss your case at Harvey L. Walner & Associates today.