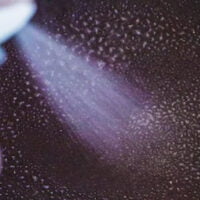 Chances are, you have used PAM and other cooking sprays as you prepare meals for yourself and your family. While these products may seem harmless, they have actually caused serious injuries for many users.
Conagra, a food product manufacturer based in Chicago, has had 17 product liability lawsuits filed by consumers in September alone. Its cooking sprays are dangerous, causing dozens of spontaneous over the last few years. The defective sprays have caused serious injuries to users in home kitchens, restaurants and cookouts.
Conagra and the company that manufactures the cans, DS Containers, have been sued 33 times so far in 2019. Eight plaintiffs filed the first round of lawsuits in May. The victims suffered burns, blindness, and disfigurement due to the defective cans that exploded when used during cooking. Conagra refuses to accept liability for the injuries and damages.
The aerosol cans contain 10 ounces of cooking oil. When the can is shaken or subject to high temperatures, the venting mechanism releases some of the excess pressure. These vents are designed as U-shaped marks on the bottom of the cans. According to the plaintiffs, these vents also release some of the chemicals in the can, causing fires.
The cans also allegedly contain propane and butane, although Conagra would not confirm this. These gases cause the can to spray out its contents in a projectile manner. This has led to serious incidents.
One victim suffered serious burns and was placed in a medically induced coma after using a Member's Mark brand cooking spray. One man who was cooking with PAM spray suffered scars on his face, hands, and arms. His hair was also burned off.
The incidents have happened in restaurants as well. A cook was using a spray can that exploded. A fire was started, with the cook suffering severe burns. In another incident, twins working in a restaurant were hospitalized after using a cooking spray. Both suffered swelling and scars on their necks, hands, and arms. One required skin grafts.
Conagra stopped making the vented spray cans in early 2019, but the company claims that the action was not because of safety issues. PAM cooking sprays are flammable, with warning labels stating so on each can. Users should not leave the can on a stove or other heat source. The can should not be kept in temperatures exceeding 120 degrees.
To protect themselves, consumers and restaurants should check for these aerosol cooking products and possibly throw them away to reduce the risk of explosion. Those who have been injured by these sprays should seek legal help right away.
Harvey L. Walner & Associates, LTD has been winning cases like these for over 50 years!
When a consumer uses a product as intended and it causes serious injuries or death, the manufacturer can be held liable for any damages. Make sure you hold the company liable and receive the compensation you need for your injuries.
The Chicago defective products lawyers at Harvey L. Walner & Associates, LTD can help you accomplish this. We can assess your case and help you file a product liability lawsuit. Schedule a free consultation by calling our office at (312) 313-2888 or filling out the online request form.