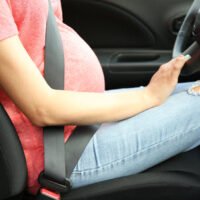 It's every mother's dream to have a normal pregnancy that results in the birth of a happy, healthy baby. However, complications may arise beyond the control of expectant parents, including injuries to the mother which, in turn, impact the fetus. Personal injury lawyers in Illinois see this happen more often than you could ever bear to think.
When an unborn child suffers injury during a car accident, hearts and minds weigh heavier than normal. And for good reason. It's not only one life that has been affected. Car crashes may cause serious injury to both baby and mother, which leads to issues in the delivery rooms and, sometimes, loss of life. This circumstance makes arriving at a settlement more complex for pregnant women than for other types of accidents.
How Pregnancy Complications and Fetal Injuries Can Impact Your Settlement
Accident victims can ask courts for monetary damages related to medical expenses, pain and suffering, car repairs, and other recovery-related expenses. Being pregnant presents other considerations. To be sure injuries to the fetus and issues to your pregnancy that can impact your settlement include if:
the baby is injured, you can go after payment for medical costs and emergency delivery,
your injuries add to delivery complications, you can seek compensation for delivery-related costs, such as a C-section,
your infant is born prematurely as a result of the accident, you can seek payment for the medical costs,
your infant is born with injuries resulting from the accident, you can seek damages for resulting medical costs, present and future.
How Losing the Baby Can Impact Your Lawsuit
An accident is terrible enough without having to think about expectant mothers dealing with an even greater tragedy as a result of it: the loss of their baby. An unborn baby that cannot survive due to an accident becomes eligible for a wrongful death claim. This implies that if an accident took the life of your baby, you may seek additional compensation.
What These Factors Mean for Increased Liability
There are a variety of legal ways to seek payment for injuries to you or your unborn child in an accident. Because lawsuits have many moving parts, the compensation amounts you receive is hard to estimate. A skilled Chicago car accident lawyer can help you to understand what factors are at play in your case and to determine how much you may be able to get in a settlement. And remember you don't have to go it alone. At Harvey L Walner & Associates, LTD., our attorneys aggressively fight for the rights of you and your baby. We serve the Chicagoland IL community and surrounding areas with empathy and straightforward legal solutions to get the most from your claim. Please contact our office to schedule a free, no-obligation consultation by calling (312) 313-2888 or filling out our online form.