Unfortunately, the products we use on a daily basis can sometimes stop working as intended. Defects can even happen to the cars we drive. A defective part can cause a vehicle to engage in unexpected actions, such as not steer properly, fail to brake properly or suddenly accelerate. These issues can cause a car to get into a serious accident. As a result, a person can suffer serious injuries and even death.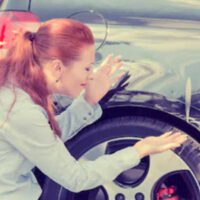 The scary part is that any part of a vehicle can suddenly malfunction without notice. Ideally, a manufacturer would issue a recall as soon as possible when they become aware of a defect. However, this does not always happen and many innocent lives are lost as a result.
If this happens to you or a loved one, you could file a lawsuit against the manufacturer and seek compensation for damages. Read on to learn about common defects.
Common Types of Defects
There are many defects that can occur with cars. Most are safety-related, but some are not safety-related and may not be covered by the manufacturer. These may include non-functioning radios or air conditioners, paint or rust issues, or excessive oil consumption.
Safety-related defects can include a variety of issues. Some common ones include steering issues that cause parts to break or cause loss of control, fuel system issues that cause leaks, a broken or sticky accelerator, wheels that break or crack, causing loss of control, and non-functional windshield wipers. Other issues that can occur include seats that suddenly break, faulty wiring systems that cause fires or lights to not work, tire failure, brake failure, unintended acceleration, and airbags that suddenly deploy.
When is a Recall Necessary?
There are two situations in which a recall can occur. When there is a safety-related defect in the part or vehicle or when the car or part does not comply with a Federal Motor Vehicle Safety Standard, a recall must be issued.
Federal Motor Vehicle Safety Standards set minimum performance requirements for vehicle parts, including tires, brakes, and lighting. Parts that protect drivers and passengers from serious injury or death, such as seat belts, airbags, and child restraints, are also covered under these standards. These standards apply to all vehicles and equipment sold in the United States and used on public roads.
Harvey L. Walner & Associates, LTD has been winning cases like these for over 50 years!
We depend on our vehicles and it can be frustrating when they do not work as expected. While driver error is the most common cause of car accidents, sometimes defects that are not the consumer's fault. A defect can cause serious accidents that can lead to injuries and even death.
If you or a loved one has been injured in a crash involving a defective vehicle, get the legal help you need from the Chicago defective vehicle accident lawyers at Harvey L. Walner & Associates, LTD. We can assist you in holding the manufacturer liable for your damages and obtaining the compensation you deserve. Schedule a free consultation by calling (312) 313-2888 or filling out the online request form.