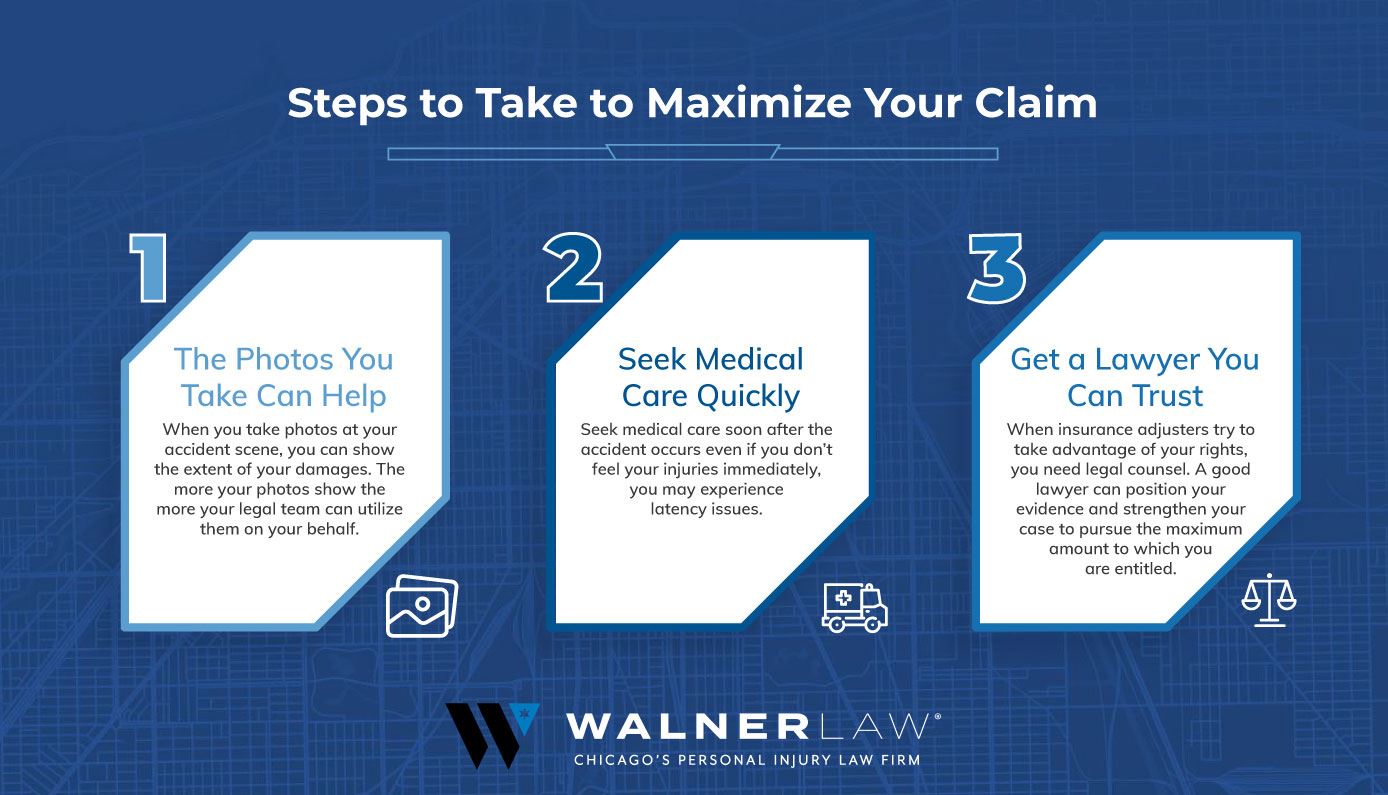 After a car accident, you need compensation to cover many of the expenses associated with your damages. Unfortunately, insurance companies who look out for their profits are not always willing to pay out the compensation you deserve. Instead, they try to minimize how much they have to pay you or try to deny your claim completely.
It's imperative to recognize the different ways you can maximize how much you can recover. Here are some vital tips you can utilize.
The Photos You Take Can Help
When you take photos at your accident scene, you can show the extent of your damages. You can also utilize the photos and the help of an accident reconstructionist to show the angles of the vehicles and how the accident may have occurred.
Your photos can also include pictures of your physical injuries that may show how severe your bodily harm is. The more your photos show the more your legal team can utilize them on your behalf.
Seeking Medical Care Quickly
One of the most effective things you can do to maximize your claim is seek medical care soon after the accident occurs. Even if you don't feel your injuries immediately, you may experience latency issues. This means you may not feel your injury for days or weeks, and a delay can impact your claim for compensation.
The sooner you act, the better the diagnosis.
A Lawyer You Can Trust
While you can utilize your evidence in some minor claims, when insurance adjusters try to take advantage of your rights, you need legal counsel. A good lawyer can position your evidence and strengthen your case to pursue the maximum amount to which you are entitled.
At Walner Law®, we put your needs first. Our Chicago car accident attorneys have the skill and knowledge to guide you through the process of filing your claim and protecting you from insurance adjusters who try to take advantage of your rights.
For a free consultation to learn more about your rights and options, call our firm at (312) 313-2888 today.