Chicago Drunk Driver Lawyers
Helping the Victims of Impaired Driving Collisions
Anyone who gets behind the wheel in an impaired state is committing a crime. This DUI charge often has devastating consequences, as these drivers are risking the lives of everyone else on the road. Drunk driving or driving under the influence of drugs often results in catastrophic injuries and premature deaths. While an arrest and DUI conviction is sufficient to settle a criminal case, there is the matter of financial compensation for the injuries of car accident victims.
When someone is involved in an accident, there are both financial and physical impacts. The physical impacts can be minor, such as a bruise or scrape, or they can be more serious, such as a broken bone or head injury. The financial impacts can include medical bills, Lost Wages, and property damage. Medical bills can be extremely expensive, especially if the person has to be hospitalized or needs surgery. Lost Wages can be a significant financial burden if the person is unable to work while they are recovering from their injuries. Property damage can also be costly, especially if the accident results in a car being totaled.
At Walner Law®, our team of compassionate Chicago car accident lawyers has more than 75 years of experience fighting for the rights of personal injury victims. We are dedicated to getting the maximum compensation for your injuries as quickly as possible.
You can request a free consultation with our legal team by sending us your contact information or calling (312) 410-8496.
A Widespread Problem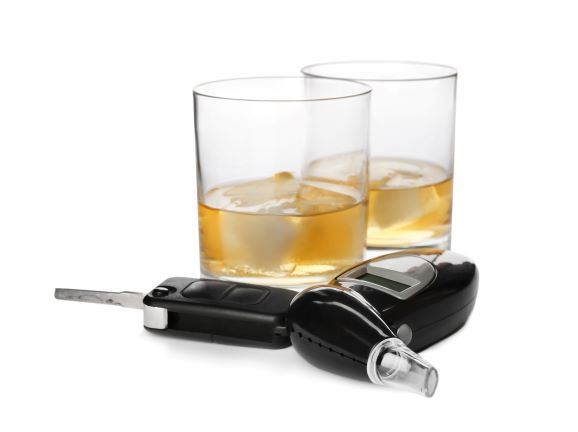 In the United States, drunk driving accidents are happening at an astonishing rate. Statistics now reveal that 3 out of every 10 Americans will be involved in an alcohol-related car accident at some point in their lives. According to the National Highway Traffic Safety Administration (NHTSA), 11,654 people died in alcohol-impaired driving traffic deaths — a 14% increase from 2019. These deaths were all preventable.
Impairment Caused by Drinking and Driving
Driving with a blood alcohol concentration (BAC) of .08 or greater qualifies as a DUI in the state of Illinois. Alcohol and drug use impairs the judgment and reaction time of a driver, leading to severe consequences for innocent people. When driving, you need to be able to make quick responses to sudden issues on the road. When you limit your abilities under the influence of alcohol or drugs, a car accident is more likely to occur, leaving innocent people with catastrophic injuries, or even resulting in their wrongful death.
Punishment for the Driver
If you have been hit by a drunk driver or a driver under the influence of drugs, the criminal court system punishes that driver for breaking the law and causing the accident. The charges will range from minor traffic violations and the suspension of a driver's license to DUI, and even felony cases for extreme intoxication or manslaughter related to the wrongful death of an innocent person. However, the criminal court does not compensate victims or their families.
If you or someone you love has been injured in an auto accident by a drunk driver or driver under the influence of drugs, that reckless driver should be held responsible for your serious injuries.
You may be able to collect compensation for:
Hospital treatment
Ongoing medical expenses
Pain and suffering
Costs of your medication
Physical therapy or other rehabilitation costs
Loss of income
Property damage and repairs
Other out-of-pocket expenses
Be Wary of Insurance Companies
If you have been injured in a drunk driving accident, be careful not to speak to an insurance adjuster without first talking to a qualified drunk driving accident attorney. Insurance companies will attempt to pay you as little as possible for your injuries, getting accident victims a lower settlement offer in hopes of closing this personal injury case. Some insurance providers have gone as far as to have an adjuster visit victims in the hospital while they are recovering from injuries stemming from that DUI-related crash. You have no obligation to speak to them until you consult with your attorney. Take the legal advice of a personal injury attorney to make sure you don't miss out on the maximum compensation that you and your loved ones deserve.
Know Your Rights After a Car Accident
There are frequently criminal charges for drunk driving accidents, but these proceedings do not result in compensation for car accident victims. However, when someone knowingly endangers life by driving while intoxicated, that intoxicated driver is responsible for any and all damages that may occur as a result. This ranges from medical bills to property damage.
The only way to ensure you get fair compensation following a drunk driving or impaired driving accident is with the help of an aggressive attorney. The car accident attorneys at our firm have years of experience helping victims of intoxicated and impaired drivers get the justice they deserve. We are prepared to take your case as far as necessary to help you get the justice you deserve.
Contact Us to Schedule a Free Consultation
The Chicago drunk driving accident lawyers at Walner Law® can help you win the compensation you and your family members deserve for your injuries. It all starts with a free consultation to weigh your legal options.
Please contact us online or call (312) 410-8496 to learn how we can help. The only way you pay is if our law firm wins your case.