Uninsured Car Accident Attorney in Chicago
Making Sure You're Covered for Your Damages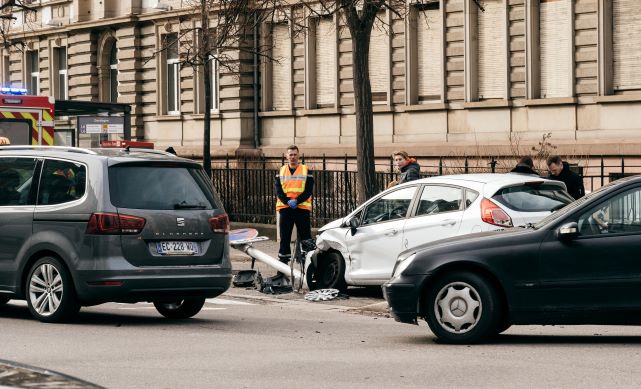 Illinois state law requires all drivers to have liability insurance as a form of coverage if they become involved in a car accident. However, many drivers either have no insurance or are underinsured, meaning they do not have enough insurance to compensate you entirely in the event of a car accident. If you were involved in a motor vehicle accident with an at-fault uninsured or underinsured motorist, you can still receive compensation for your physical injuries. This compensation will be from your own uninsured/underinsured motorist coverage.
At Walner Law®, our Chicago car accident lawyers know that uninsured motorists are everywhere throughout the Chicago area. Our team of talented Chicago uninsured accident lawyers is committed to not just your car accident case, we are committed to you and any possible litigation that may stem from your car accident claim.
To schedule a free consultation with our legal team, complete our contact form or call (312) 410-8496.
Your Uninsured/Underinsured Coverage
Many Illinois drivers carry the minimum amount of automobile insurance allowable by law, which is $20,000 for the physical injury of one person or $40,000 for accidents involving injury to more than one person brought on by a negligent driver. If you were involved in a serious car accident, motorcycle accident, or truck accident and your injuries were serious, $20,000 will not be enough to cover your medical bills and other expenses.
If this is the case, you can use your uninsured/underinsured motorist coverage to collect the remaining money. This can be used for medical expenses, property damage, loss of income, or other expenses brought on by this car accident. Illinois state law requires all auto insurance carriers to offer uninsured/underinsured motorist coverage. However, it does not require drivers to purchase that insurance coverage.
You may be looking for your car insurance policy and wondering whether you purchased uninsured/underinsured motorist coverage. The chances are that you have it. Many drivers have this form of insurance coverage and have been paying for it for years under a more comprehensive auto policy. Our law firm looks to make sure that you are not being caught in the middle of payment due dates and working with your insurance company.
When you're involved in a car accident, the experience can be very stressful. You may be worried about your safety, the safety of your passengers, and the safety of the other drivers involved. You may also be worried about the damage to your car and the potential for injury. When it comes to an uninsured or underinsured accident, this can be very overwhelming, but our law firm is here to help.
A Claim Against Your Insurance
If the at-fault driver does not have enough insurance to compensate you for your serious injuries, you can make a car accident claim against your own insurance company for damages, but this car accident claim cannot exceed the amount of money your uninsured/underinsured motorist's policy covers. For instance, if the other driver's insurance covered $20,000 and your injuries totaled $60,000, you could file for the additional $40,000 from your own insurance policy, provided your policy goes up to that amount.
Challenges with Collecting
Insurance companies can provide additional headaches for accident victims in trying to rectify an auto insurance claim, holding off on the maximum compensation under a policy to avoid full costs on property damage and medical treatment. If your insurance company does agree to pay you, it will attempt to pay as little as possible, even for valid insurance claims. It may seem like fair compensation for a common injury, but it's often not the case. When you need to seek compensation from your insurance company, they are no longer on your side.
Our experienced team of uninsured car accident attorneys has decades of experience dealing with insurers who just don't want to cover the cost of damages brought on by a car crash. We outline the legal options that will put pressure on your insurer and/or an at-fault party's insurer to provide greater financial compensation.
Insurance adjusters will try and get you to sign on for a settlement thinking the first offer is the final offer. That's not the case, and our attorneys are ready to put in the work to get you paid. We will work with you to get all of the documentation needed from a crash report on the accident scene to medical records that demonstrate severe injuries suffered as a result of this automobile accident. This will help build a stronger case for maximum compensation.
Free Consultations are Available
If you are involved in an auto accident with an underinsured or uninsured motorist in the Chicago area, the attorneys at Walner Law® can help you get the money you deserve. We offer free consultations and work on a contingency basis. That means we don't get paid unless you get a fair settlement.
If you or a loved one has been hurt in an accident with an uninsured motorist, and you need help, please call (312) 410-8496 or message our Chicago uninsured car accident attorney today for a FREE consultation.