Calumet Heights Personal Injury Lawyer
Walner Law has been fighting for the people of Calumet Heights, Chicago for more than 60 years. If you have been wrongfully injured through no fault of your own in a car accident, work accident, or during a medical procedure, Walner Law can help. Call us for a 100% free consultation.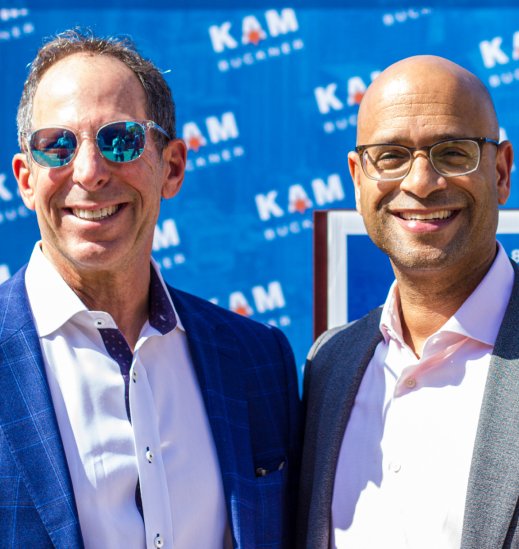 Attorneys Jon Walner of Walner Law and Andrew Stroth of Action Injury Law Group teamed up to create 312-LAWYERS to provide legal resources for communities of color.
Calumet Heights is a diverse neighborhood located on the south side of Chicago, Illinois. Calumet Heights is known for its strong community and is a great place to live and work. One of the many neighborhoods on Chicago's south side, this community lies between 87th Street on the north and the Illinois-Indiana state line on the south.
Calumet Heights has experienced a number of new residential and retail developments in recent years. The neighborhood is home to a number of public parks including Calumet Park and swimming pool.
Most Dangerous Intersections in Calumet Heights, Illinois
According to the Chicago Journal, these are the most dangerous intersections in Calumet Heights: 
95th and Stony Island

87th and Stony Island

87th and Cottage Grove
Take extra precautions when driving, walking, or biking along these routes and through these intersections.
Personal Injury Information
What Qualifies as a Personal Injury?
A personal injury is any injury that is caused by the negligence or wrongdoing of another person or entity. Personal injuries can be physical, emotional, or both. They can range in severity from minor to life-threatening.
Examples of personal injuries include:
It is important to speak with an experienced personal injury attorney to determine if you have a valid claim and to discuss your legal options. Contact us for a free consultation.
Steps to Take After a Personal Injury
If you or a loved one experiences a personal injury, take these immediate steps:
First and foremost, be sure to get medical attention if you need to do so.

Document evidence of the scene of the accident as thoroughly as possible. Take photos of the accident, the surroundings, and yourself. Some personal injury cases take months to be brought to court, and you will need this evidence later. If you cannot take photos of the scene of the crime, be sure you get a friend or family member to do it for you.

If you have not already spoken to the police, call them and give them your personal account of what happened. This will also be crucial for when your case goes to court.

Call a personal injury lawyer

so you can file a claim and be compensated for your injuries as soon as possible.

Get Your Free Consultation
If We Don't Win, You Don't Pay